Model of MPP+ - induced neurotoxicity in rat dopaminergic neurons


Newsletter # 15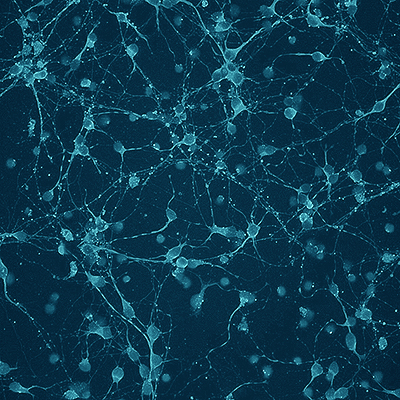 Cellular models
Welcome to our February Newsletter which presents the MPP+- induced neurotoxicity in rat mesencephalic neuron culture as cellular model of Parkinson disease..

MPP+ is the active in-vivo metabolite of MPTP causing selective degeneration of nigrostriatal dopaminergic (DA) neurons in the PD. Similarly to the in-vivo situation, MPP+ induces a selective death of DA in primary cultures of rat mesencephalic neurons. Thus, MPP+ intoxication of mesencephalic neuronal culture appears as a relevant and a cost-effective alternative to the in-vivo experiments for the evaluation of new test compounds with potential beneficial effect on PD.
NEUROFIT is a Contract Research Organisation (CRO) specialising in the evaluation of treatments for peripheral and central nervous system disorders. NEUROFIT offers a long list of in vivo and in vitro validated methods and disease models for drug screening.
The neuroprotective effect of test compounds is evaluated for their ability to inhibit the death of DA neurons in cultures. Immuno-staining of tyrosine hydroxylase is used as specific marker of DA neurons.



Pictures show primary culture of mesencephalic neurons. In left panel is shown phase contrast photograph and in the right fluorescent microscopy: nucleus are stained in blue and dopaminergic neurons in red.
At 1-10 µM of MPP+, the survival of DA neurons is markedly reduced whilst the total survival in the cell culture remains unchanged.
---




MPP+ - induced death of DA neurons is prevented/reversed by neurotrophins treatment.
* : significantly different as compared to MPP+ group.

We look forward to hearing from you.



Get in touch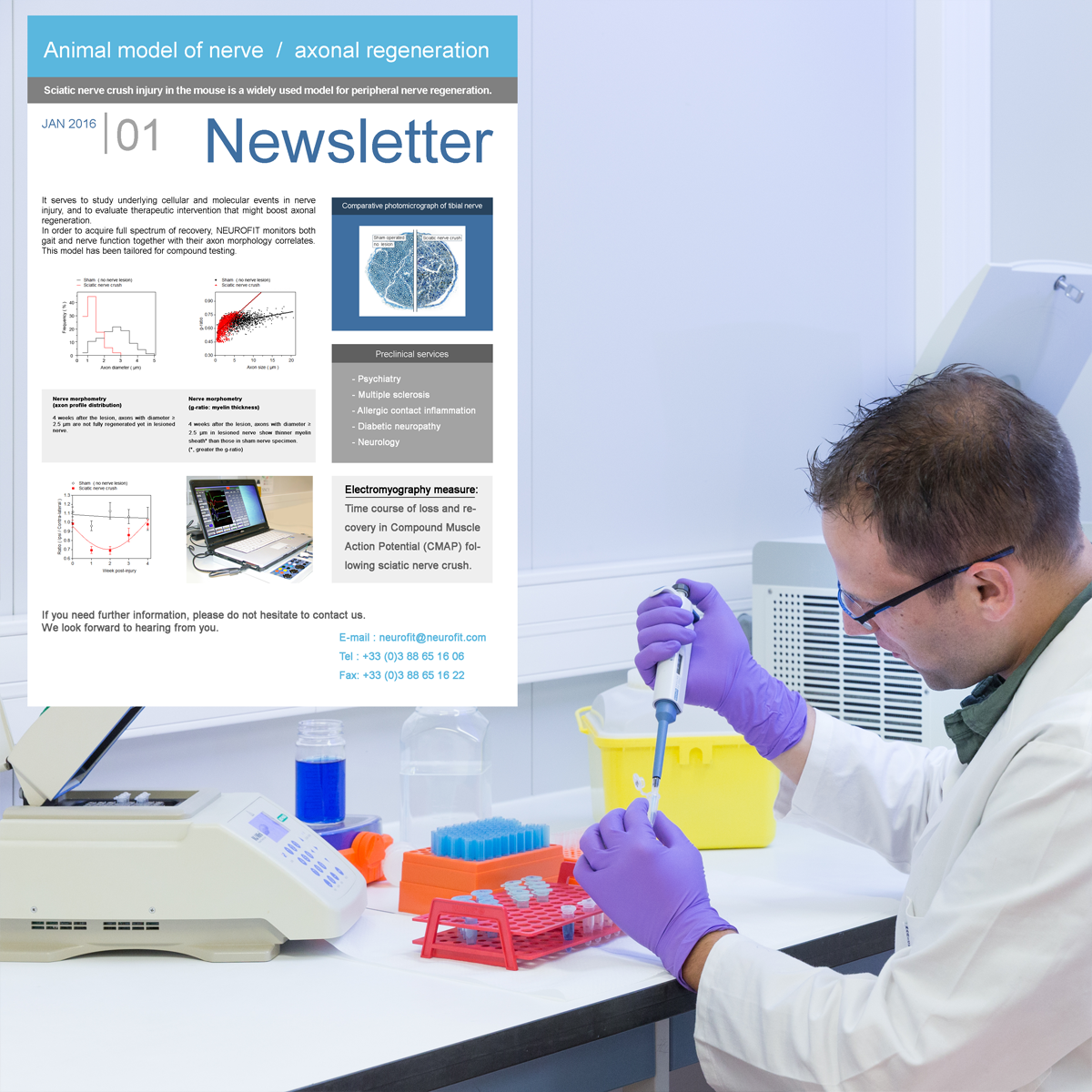 NEUROFIT offers a range of validated in vitro and in vivo screening tests for psychiatry and neurology.
If you need further information, please do not hesitate to contact us. Privacy Policy
On a regular basis we distribute newsletters with scientific information on our research services. If you wish to receive these, please sign up on our mailing list: