Riluzole, a medication for ALS


In vitro studies
Riluzole is one of two medications used to treat

Amyotrophic Lateral Sclerosis

(a form of motor neuron disease) although their impact on the symptom and patient survival remains very mild.

ALS

is characterised by progressive degeneration of the motor neurons of the brain, brain stem or spinal cord.
As of yet, there is no efficient available treatment to stop or reverse the course of this disease.
Neurofit has two in vitro models / assays that are able to demonstrate the beneficial effect of Riluzole on nerve cells:






As a result of excessive glutamate treatment, neuronal death occurs as indicated by the decrease in cell viability.
Riluzole applied as curative (or preventive) clearly improves the cell viability



Get in touch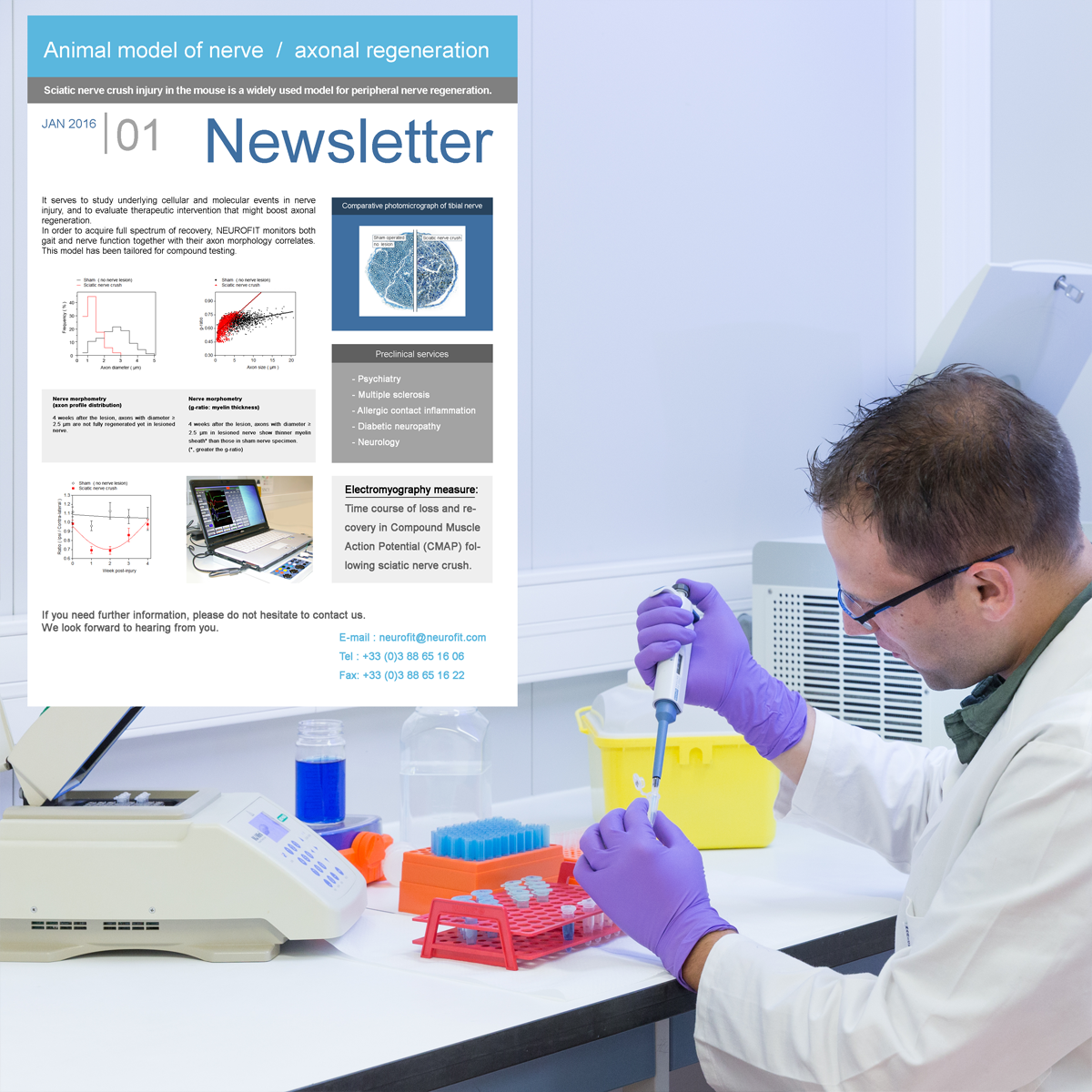 NEUROFIT offers a range of validated in vitro and in vivo screening tests for psychiatry and neurology.
If you need further information, please do not hesitate to contact us. Privacy Policy
On a regular basis we distribute newsletters with scientific information on our research services. If you wish to receive these, please sign up on our mailing list: