Neurocellular model of Parkinson's disease - MPP+ neurotoxicity in dopaminergic neurons


Newsletter # 61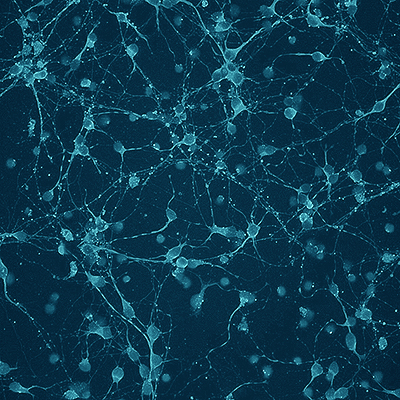 Cellular models
Parkinson's disease (PD) is a neurodegenerative disorder with motor symptoms caused by the death of dopaminergic (DOPA) neurons in the substantia nigra. MPP+ is the active metabolite of MPTP, a neurotoxin that causes parkinsonism in humans and animals through selective damage of DOPA neurons. Similarly to the in-vivo situation, MPP+ induces a selective death of DOPA neurons in primary cultures of rat mesencephalic brain neurons.
This cellular model can be used to test the neuroprotective effect of your compound, evaluated through its ability to inhibit the death of DOPA neurons in cultures.
Reduced number of DOPA neurons ( ■ ) and overall cell viability (MTT assay, ● ) in mesencephalic neuron culture in response to increasing concentration of MPP+

Prevention of MPP+-induced dopaminergic neurons death by pretreatment with mixture of BDNF-GDNF



Get in touch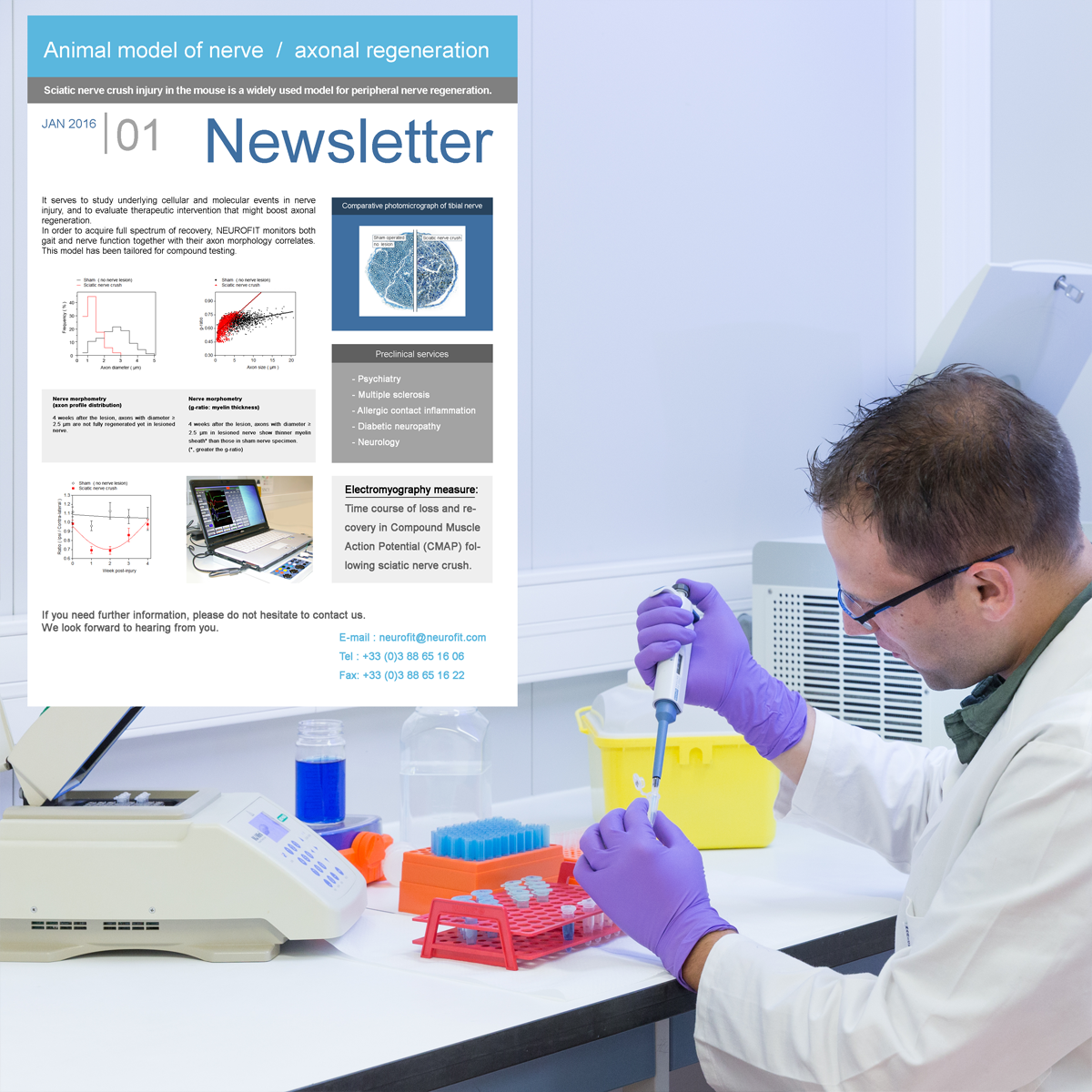 NEUROFIT offers a range of validated in vitro and in vivo screening tests for psychiatry and neurology.
If you need further information, please do not hesitate to contact us. Privacy Policy
On a regular basis we distribute newsletters with scientific information on our research services. If you wish to receive these, please sign up on our mailing list: